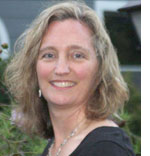 Dr. Anja Crider is a 1992 graduate from Tufts University School of Medicine in Boston. After completing residency in Obstetrics & Gynecology, Dr. Crider gained experience in both primary care and in reproductive health in the military for 11 years. As an Army Physician and as a National Ski Patrol doctor, Dr. Crider has become familiar with acute musculoskeletal issues and travel medicine. Exposure to different cultures in medicine inspired her to embrace alternative therapies in addition to traditional western medicine with the goal of achieving optimum health. She believes in compassionate care where patients are educated and empowered to realize their health goals.

Dr. Crider is a graduate of the nationally recognized Helms Medical Institute for Medical Acupuncture which is recognized by the American Board of Medical Acupuncture and by the US military. The military utilizes this course to train physicians specifically in acute injuries as well as post- traumatic stress disorder (PTSD).

Specific interests include general medical care, preventative and screening examinations, teen and women's health (contraception, hirsuitism, painful or heavy menses, endometriosis, nonsurgical urinary issues of incontinence and prolapse) as well as varying approaches for depression, anxiety, headaches, insomnia, chronic musculoskeletal pain, irritable bowel syndrome, fibromyalgia and PTSD related issues.
"I was very skeptical about acupuncture until I had my first experience with Dr. Anja Crider last summer. I was experiencing a tremendous amount of pain due to kidney stones and the medication the doctors had given me was not providing relief. Dr. Crider offered a treatment and I immediately felt complete relief which lasted until I had surgery. I instantly became a believer in acupuncture at that point. To seal the deal, I suffer from carpal tunnel syndrome and have had surgery in one hand, but have been experiencing pain and numbness while waiting for a second surgery to fix the other hand. Dr. Crider did some treatments on my wrist and shoulder and it significantly improved the problem, allowing me to cancel surgery. I am thoroughly convinced now that acupuncture is a legitimate and useful tool in many different aspects of medical care."
~Craig C. 2012
---